As we continue our series of articles that focus on our wider team:
We meet Chris, our Purchasing and Spares Sales Coordinator!
Chris joined MechTronic seven years ago after leaving his job as a mortgage advisor. He has been able to transfer his skills to MechTronic and has gained valuable experience across the business, working within production, before progressing into purchasing and sales.
Chris said: "I have experienced the complete production process, and this has been highly beneficial when speaking to our customers. It has given me a genuine appreciation of the industry and I use this experience to ensure that customers' expectations are exceeded. I am a sucker for detail and always make sure I get a job done properly – you do not have to ask me anything twice – although the key to remembering every bit of detail is writing absolutely everything down, you will never catch me without a notepad!
"I am proud to work with my Dad, and my brothers and have a passion to support and grow our family business."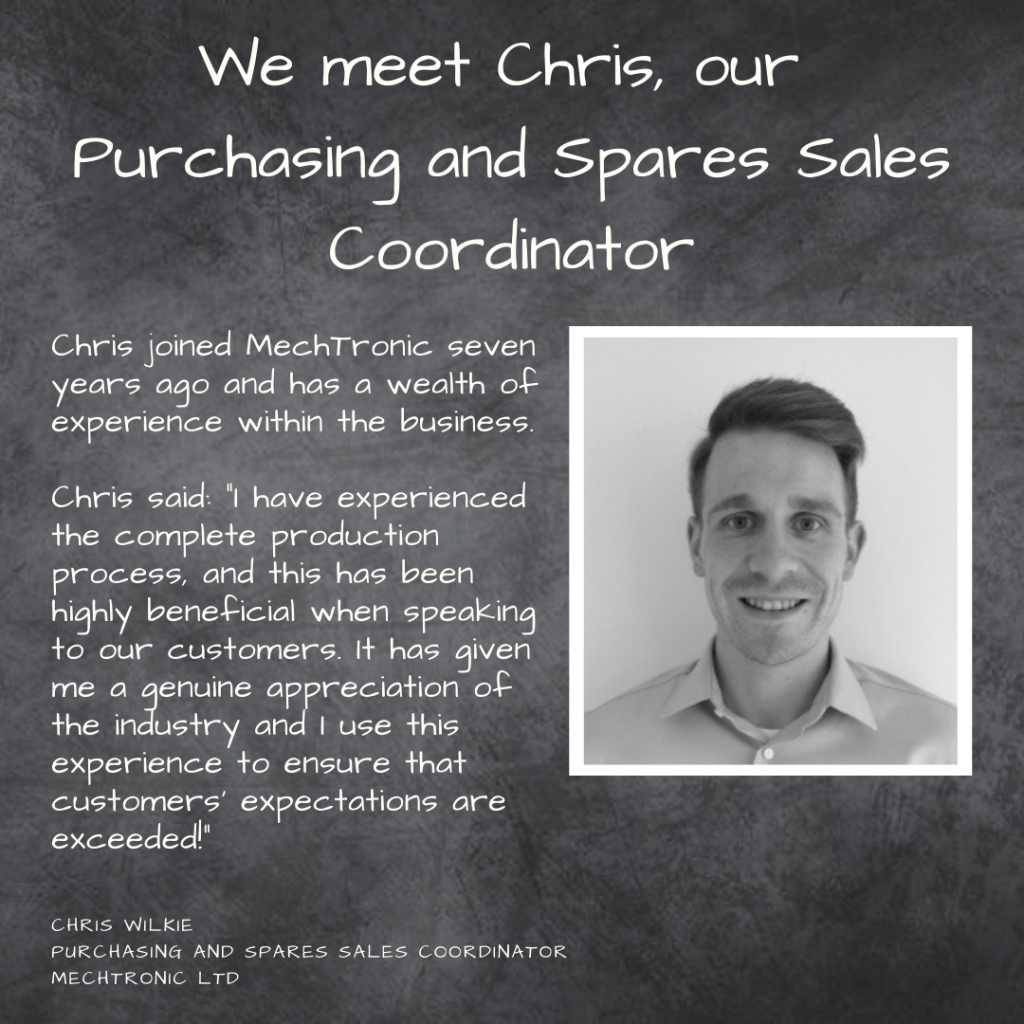 What does Chris do in his spare time?
Chris said "I am a Dad of two so when I'm not playing Lego or barbies you can find me cycling with my brothers and regularly taking on challenging rides tackling some of Yorkshires biggest hills. We all pretend we ride for enjoyment but deep down we are super competitive. My guilty pleasure is a weekend takeaway (or two!) so it's a good job I do a lot of cycling really!"
Please contact us if you would like to discuss how we can support your business.