StockSmart
StockSmart vehicle tracking and data transfer system
As we continue to support the fuel industry, MechTronic have developed StockSmart vehicle tracking with the customer in mind, and are working with DreamTec to deliver the i–Meter GPS stock and vehicle tracking system.
i–Meter allows you to monitor fuel deliveries online in real-time and incorporates an enhanced reporting package which delivers end of shift reporting and stock reconciliation for fuel delivery tankers like no other system can – ensuring that you always know where your valuable fuel load is.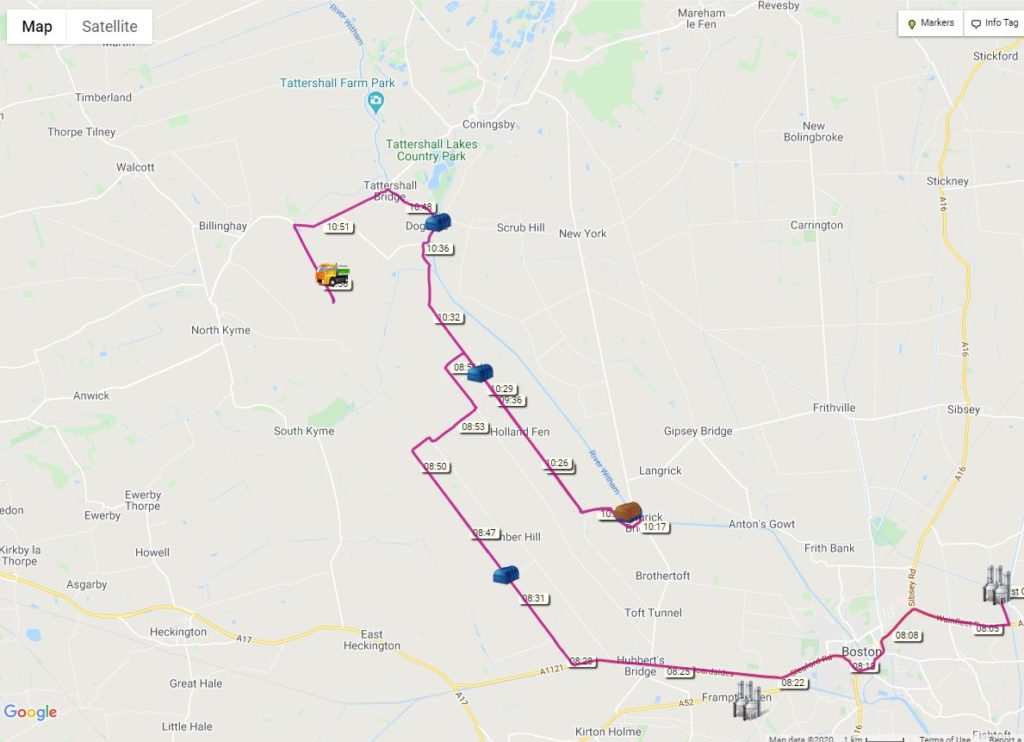 Vehicle tracking and delivery reporting package
i–Meter is a web-based vehicle tracking and data transfer system that makes vehicle, stock and driver monitoring straight-forward. Simply login to i–Meter to get an instant snapshot of your vehicle and product movements or use the reporting functions to identify trends and establish good working practice.
---
Total visibility
Real time vehicle tracking is presented on Google maps or satellite picture. Small ticket icons on the route denote historical delivery information, users can click these to display the delivery details in a traditional ticket format. Mapping can be populated with delivery and depot locations and a geofencing feature provides entry and exit times for any designated location.
---
Control across your fleet
We recognise that you may operate a mixed fleet of tanker metering systems. i–Meter doesn't require any expensive or complex contracts and can be fitted to any tanker metering system that utilises the Epson printer, enabling you to roll the system out across your fleet.
Reporting made easy
i–Meter reporting has been designed with the user in mind. A summary report details miles travelled, driving time, stationary time and total working time. This information together with the summary ticket report enables a quick assessment of vehicle efficiency. An option to view the delivery location via Google maps or satellite picture provides precise proof of delivery.
---
Integration
i–Meter integrates seamlessly with VisiLevel. This integration with our level gauging system automatically provides actual loaded product information tracking to i–Meter, which then uses metered delivery information to reconcile the product left onboard the tanker at the end of the day. An end of shift report can be easily created to identify any stock variations, guaranteeing the security of both your onboard product and tanker.