Remotes – fuel delivery
Complete control over the delivery process at the point of delivery
At MechTronic we stock a range of remotes that ensure your driver can remain in control at the point of delivery throughout the delivery process.
OptiConnect
OptiConnect is a wireless remote control that enables drivers to completely manage their OptiMate delivery process. It shows in real time, the delivery flow, compartment, current quantity and preset volumes. Drivers are also able to perform product/compartment line changes and adjust preset deliveries as required.
A lightweight handheld remote that can be fastened on the arm of the driver if required and ATEX approved. The remote is also fully rechargeable in the truck cab, with a dedicated socket.
Stop/start
Slow fill
Litre counter repeater
Engine stop
Query
Complete delivery set up
3.5 inch colour screen
Watch our video on YouTube to see how OptiConnect supports your OptiMate delivery.
Or you can download our brochure here.
ProControl3
The ProControl3 allows drivers to monitor the fuel delivery progress as well as offering slow flow and stop. This level of functionality is critical in avoiding costly overspills. The device can be equipped with remote control hose reel rewind, ensuring the driver can 'walk' the trigger nozzle back to the tanker.
Stop/start
Slow fill
Litre counter repeater
Hosereel rewind
Blowdown
Engine stop
Query
Preset input
3.5 inch colour screen
RFID scan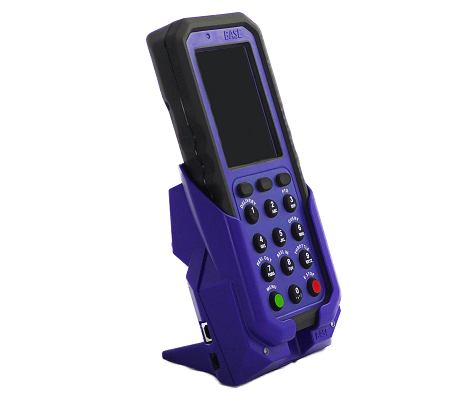 White remote
Our white standard remote provides: