In our third series of articles that focus on our technical support team:
We meet Gareth, who supports our customers across Wales.
Gareth has been with MechTronic for six years now, a keen rugby fan who for 15 years played semi-professional rugby at Bridgend RAF Combined Services and for Bedwas in the Welsh Premiership.
As a technical support engineer, Gareth usually leaves home around 6am to get to site. His key focus is to resolve issues and get tankers moving and during the summer months he is often undertaking meter calibrations. 
Gareth said: "I provide support across Wales and work hard to resolve customers issues quickly, ensuring that they can get their tankers back on the road again with minimal downtime."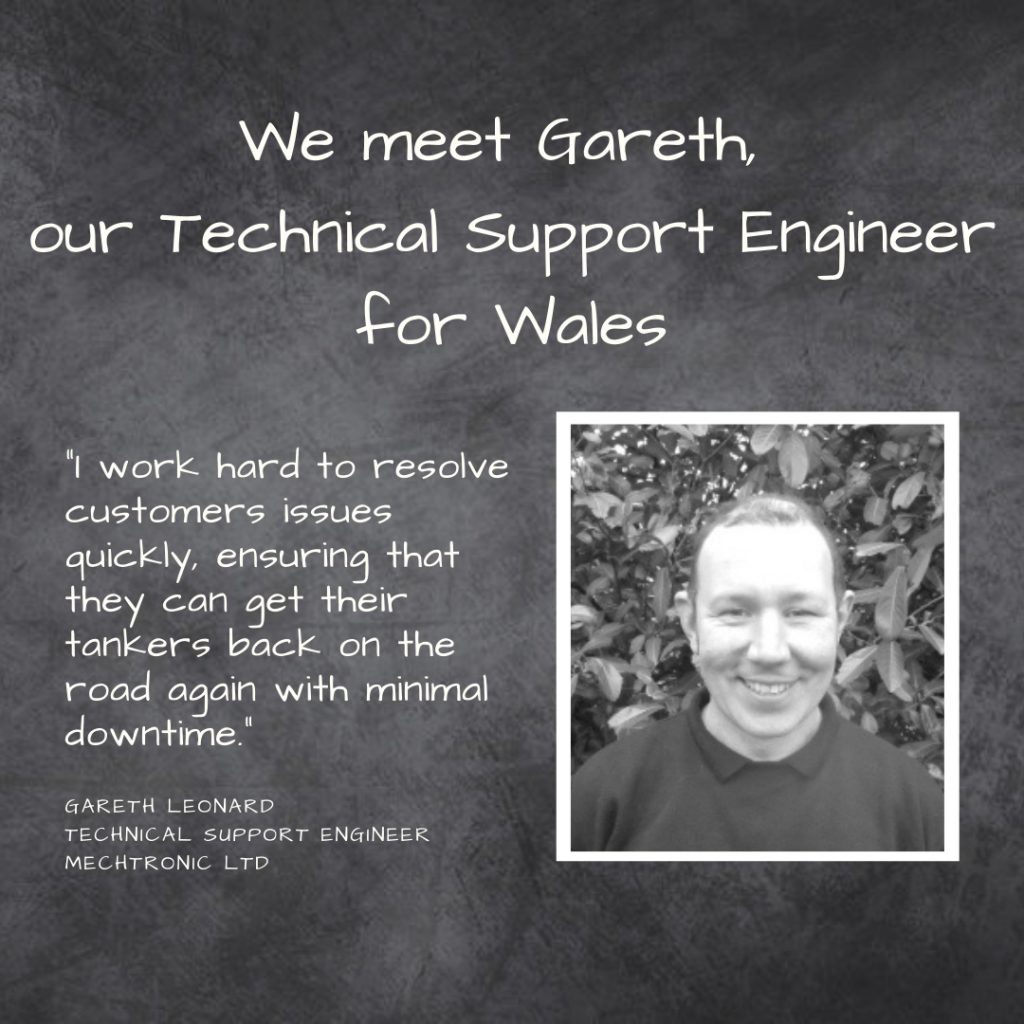 So, what does Gareth like to do in his spare time?
Apart from his love of Rugby, Gareth also races off-road bikes. He also enjoys rock music with Biffy Clyro, ACDC and Pearl Jam firm favourites. When we asked Gareth for an interesting fact about himself, he said: "I own 12 chickens!"
If you need technical support, please do not hesitate to contact our support team.