In the fourth of our series of articles that focus on our technical support team:
We meet Martin, our engineer for the Southwest.
Martin Adam joined MechTronic in October 2013 after leaving the RAF as an Armourer working on the Tornado aircrafts. Martin said: "A typical day for me starts between 5:30am and 6:30am, it depends on how far I am travelling. I really enjoy seeing the UK's beautiful countryside and that every day is different too, some days I will have multiple customer visits and other days I will spend a full day with a customer to resolve their issues."
What does Martin do in his spare time?
Martin is a keen sports fan with a passion for rugby and even though he is living at the opposite end of the country, he continues to support the Glasgow Warriors. He also enjoys football and is an avid supporter of his home team, Dundee FC who are in the Scottish Premiership, Martin said: "There can be some good times, but unfortunately there can also be some crushing disappointments, but at least I don't support Dundee United!" Do we sense some sporting rivalry here?!?!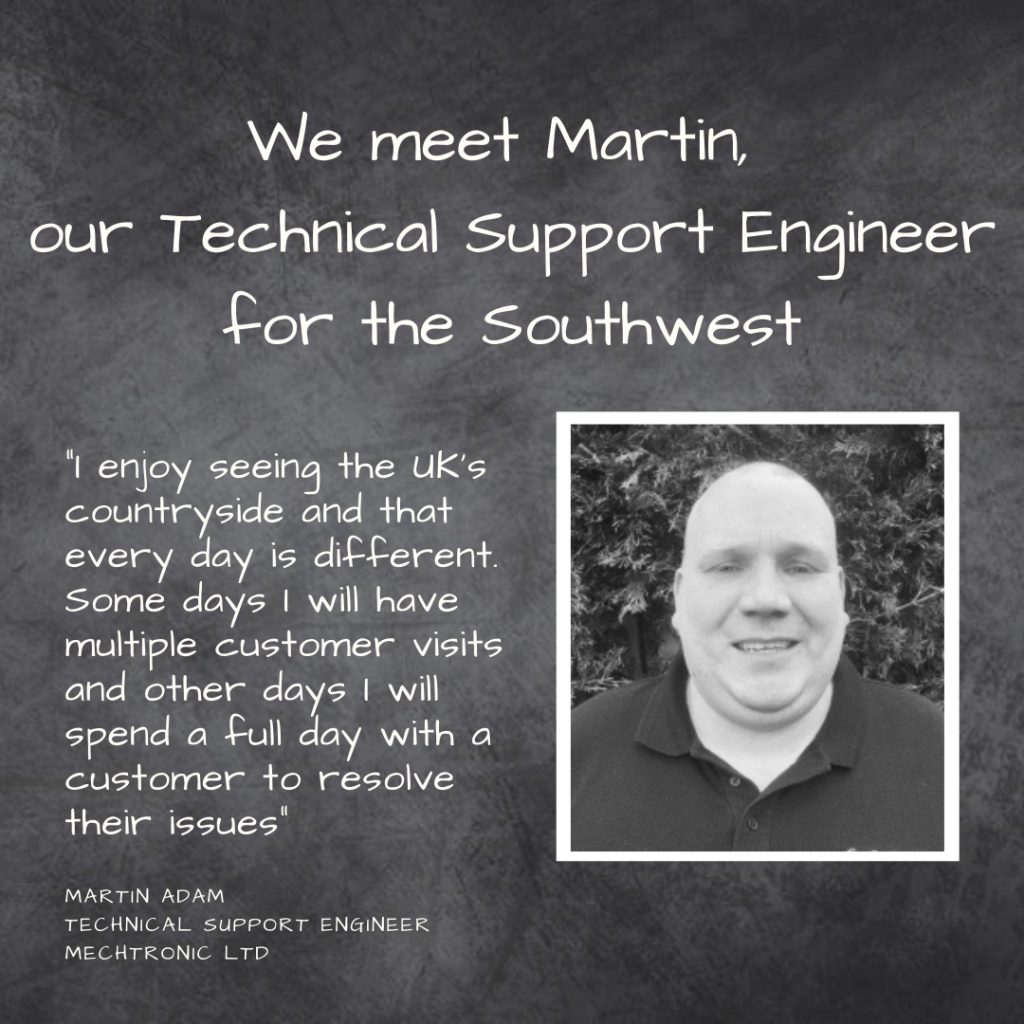 As Martin leads a busy work life, in his free time, he likes to head off in his VW campervan as often as he can. He also enjoys a diverse music taste, currently on his Spotify play list he is listening to a mix of Oasis, The Stone Roses, Fleetwood Mac, AC/DC and even Seasick Steve with the odd Neil Diamond track thrown in for fun! Martin commented: "I enjoy listening to a variety of music, but you can't beat a beer in a nice pub garden!"
If you need technical support, please do not hesitate to contact our support team.