OptiMate continues to revolutionise the industry, leading the way in terms of fuel metering design, efficiency and reliability. In the last of our series of articles, we focus on OptiMate's reliability. 
An innovative approach to design
OptiMate is unique in its design. An electronic metering system that is driven by solid state technology to provide hose/bulk and gravity metering through the same accurate turbine meter – regardless of the delivery method, every litre of fuel is metered and accounted for and free from contamination.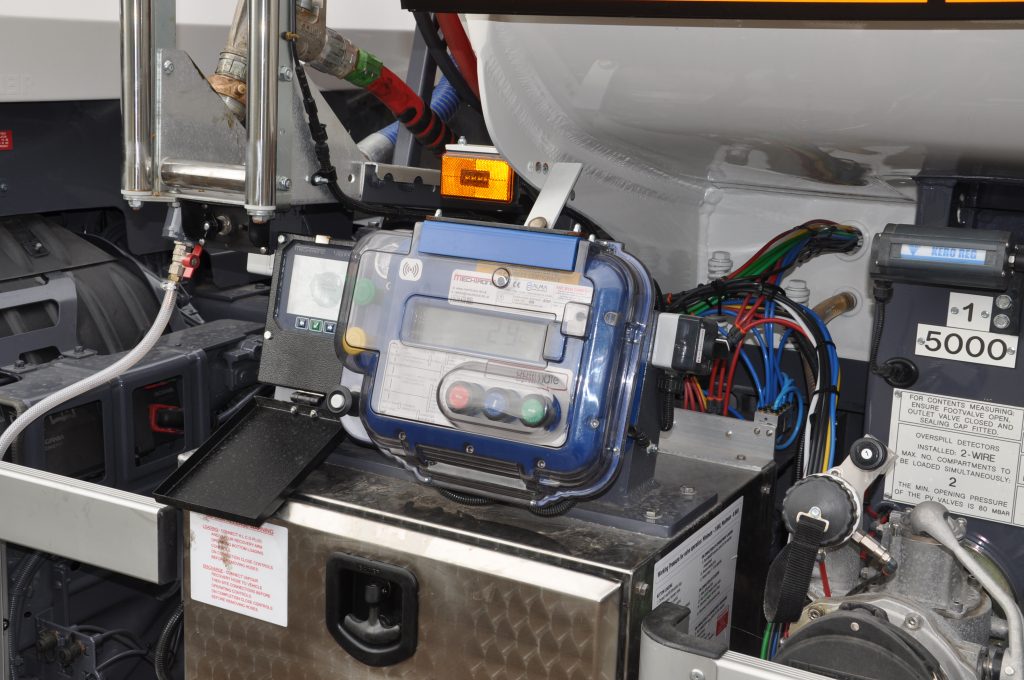 Our latest release provides increased control while performing line changes when switching between hose/bulk deliveries. With clever engineered firmware OptiMate now allows a different product in the hose reel when delivering through the bulk hose, without causing a contamination. In addition, OptiMate can now perform automatic compartment changes with an automatic line change at the end of a delivery – without returning to the tanker to start the process!
These automatic functions are all controlled by just three robust button and without the need of a big bulk gas separator. We have also, replaced 30% of our solenoids, logic valves and sensors with the revolutionary EB80 pneumatic solenoid valve islands. Which encompasses solenoid valves, power supply, digital or analogue input or output signal control within a single unit
At MechTronic we have been able to provide a more reliable metering system with improved functionality because of two important reasons, we listen to our customers and work very closely with our key suppliers to deliver OptiMate, the electronic metering system of choice.  
You can depend on OptiMate
Since OptiMate was launched in 2016, there are now over 250 OptiMate systems in operation, across 36 fuel oil operatives. Our customers recognise that OptiMate is reliable, many customers have already placed repeat orders with deliveries received or scheduled for build. On our YouTube channel, our video highlights some of our customers who are using OptiMate and our case studies can be viewed on our website.