After finishing school, Brad joined MechTronic as a Mechanical Engineering Apprentice. Since joining over 13 years ago, Brad has worked across various departments including manufacturing and purchasing, before continuing his career into sales in 2013. Throughout his employment he has developed valuable knowledge, skills and expertise and is a real team player.
Since his progression into sales, Brad has developed excellent customer relationships and in 2018, Brad was promoted to sales and marketing manager. Brad has successfully grown the business and has been influential in the success of OptiMate, it is this determination and resilience that has seen him progress his career to become our Commercial Director. 
Brad completely understands the industry and has an excellent awareness of how road tanker systems are designed, built and manufactured – it is this insight that drives Brad as he stated: "I have a real understanding of how our systems can benefit our customers. I listen to what it is that they want to achieve, and I love being able to demonstrate how we can help them."
Brad continued: "For me, it doesn't stop with the initial sale though. I enjoy going out on the road with the driver and delivering training, checking that the customer is happy with everything and always being there if I am needed." 
What does Brad do in his spare time?
Brad is a keen cyclist and enjoys heading out with both of his brothers and they have completed various cycling challenges over the years. Don't worry you are not seeing double, Brad is an identical twin!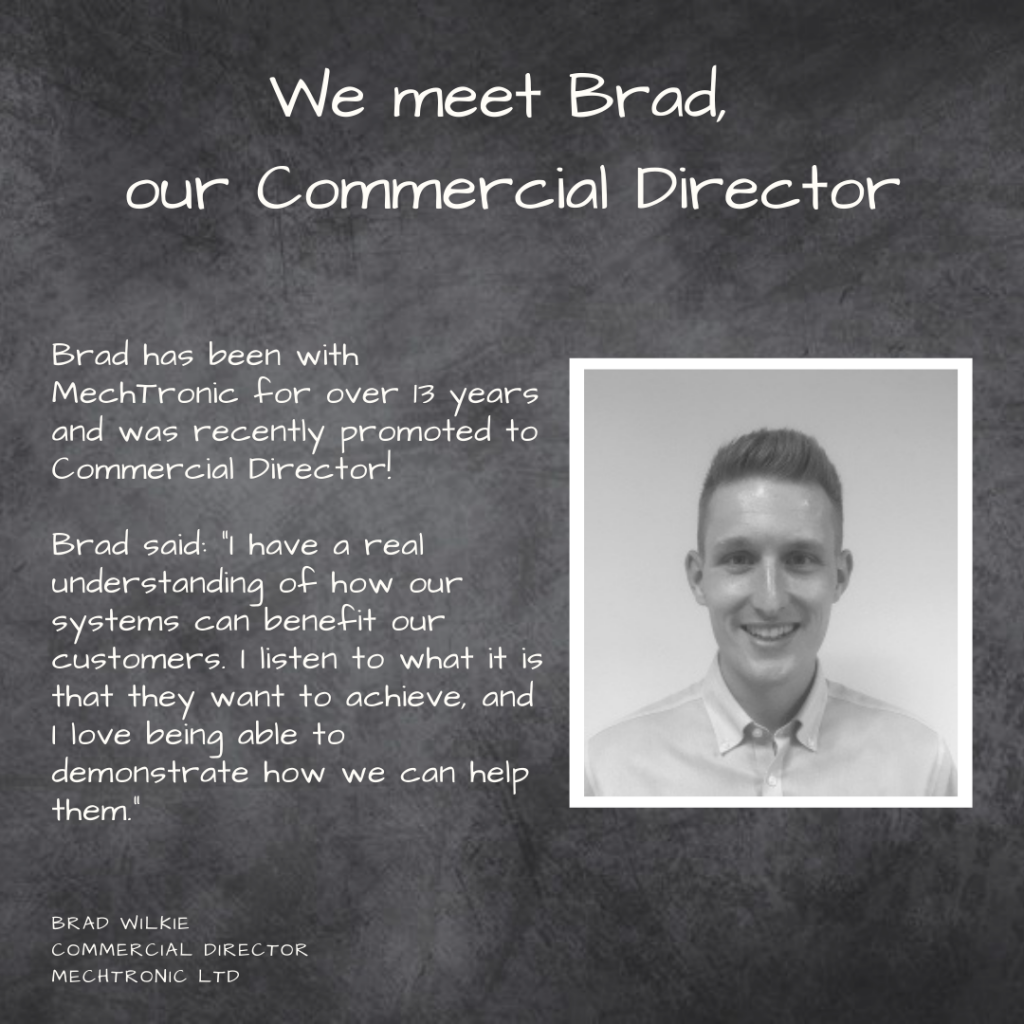 ---