As we continue our series of articles that focus on our wider team:
We meet Ben, our Works Coordinator!
Ben joined MechTronic, 13 years ago as an engineering and mechanical apprentice. Since then, Ben has worked across the business, working within stores, manufacturing, and providing valuable support within our service department and to tank builders. In Ben's current role, he manages MechTronic's production team and ensures that production schedules and deliveries are met.
Ben said: "I really enjoy my work and it sounds like a cliché, but every day is different. Across the departments, everyone works well together and working with family, it's like a second home."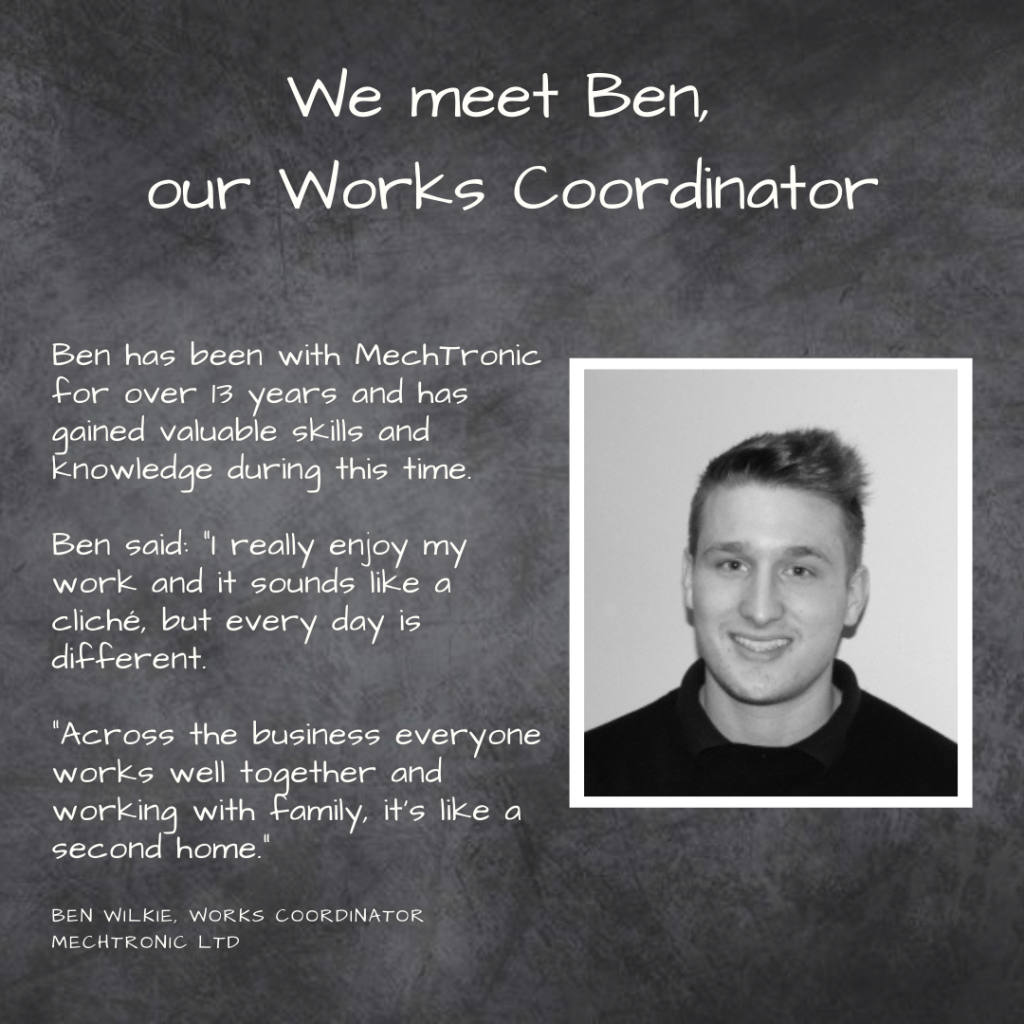 What does Ben do in his spare time?
Ben is a keen cyclist and regularly joins his brothers in races across the region. He said: "I am also an avid F1 and Hamilton supporter, and as this season hots up, my nails are bearing the brunt as to whether Hamilton will take the championship this year!"
Ben also told us that his guilty pleasure is Love Island – so he certainly has varied interests!
Please contact us if you would like to discuss how we can support your business.