As we continue our meet the team series, our focus now moves to our engineering team:
We meet Ryan Parr, our Development, Implementation and Training Engineer!
Ryan is one of our longest serving employees and has been with MechTronic for 14 years! During this time, he has gained valuable experience across the organisation, working in production as a fitter before moving to the service team as a technical support engineer. After several years, Ryan was promoted to run the service department before taking on his current role within the Engineering team.
Ryan said: "I really enjoy my work and have met some great people whilst at MechTronic. I have developed a broad skill set over the years and I am now able to pass that knowledge on and help engineer products that will benefit our customers."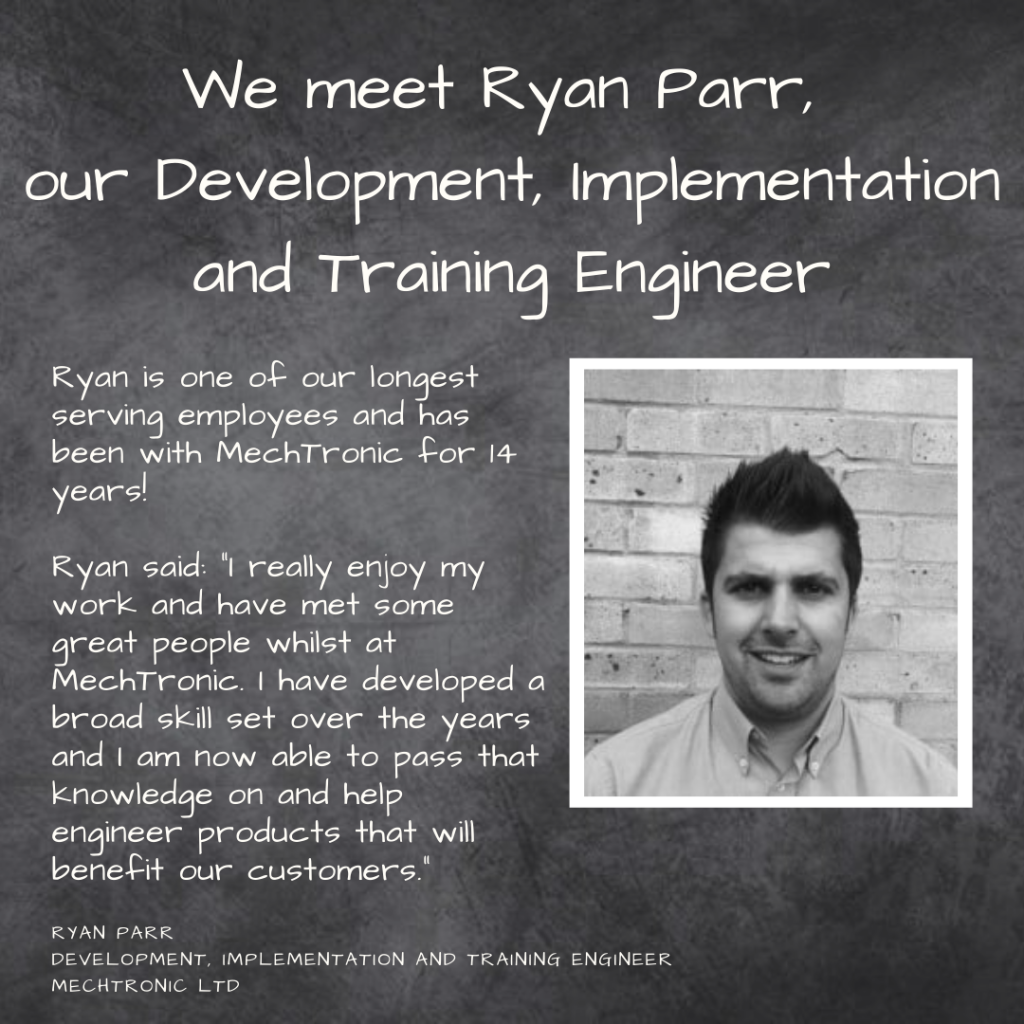 What does Ryan do in his spare time?
Ryan is a real family man, supporting the family business and his young family too. His other love is Bradford City, Ryan said: "I've been a season ticket holder for some 25 years and enjoy going to watch the footy!"
Please contact us if you would like to discuss how we can support your business.