OptiMate is revolutionising the way the industry approaches fuel delivery with its innovative and reliable electronic metering system. Built with the operator in mind, OptiMate is designed to support delivery demands while prioritising fuel contamination prevention.
Automatic line change for seamless delivery
OptiMate takes efficiency to the next level with its automatic line change. Drivers can now set a standard delivery that includes an automatic line change at the end, eliminating the need to return to the tanker to enact the process. This not only saves time but also reduces the risk of contamination during the delivery process.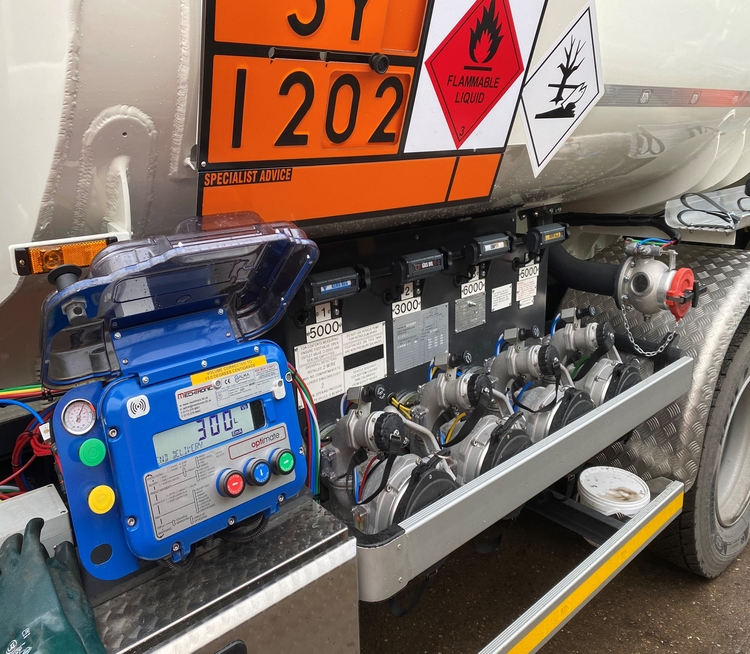 Streamlined compartment changes for safe deliveries
Gone are the days when drivers had to return to the road tanker to enact compartment changes. OptiMate's automatic compartment follow-on feature ensures that drivers can seamlessly switch compartments without interruptions. This results in more efficient and safer deliveries, as the risk of contamination is significantly reduced.
Futureproof and versatile
OptiMate is not only a solution for the present but also for the future. Its latest release provides hose/bulk and gravity metering through the same accurate turbine meter. Regardless of the delivery method, OptiMate ensures that every litre of fuel is accurately metered and accounted for.
OptiMate: The choice for reliability and efficiency
OptiMate's advanced features and robust design make it the go-to electronic metering system for operators looking for reliability and efficiency. Whether you are a smaller independent distributor or a larger fuel delivery company, OptiMate provides the solution you need to streamline your operations and prevent fuel contamination.